Back to All Members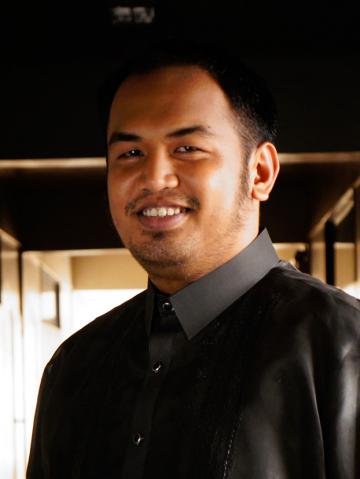 Arjay initially took Bachelor of Secondary Education at the Philippine Normal University in Manila before transferring the the University of the Philippines College of Music to pursue a Diploma in Choral Conducting under the tutelage of Prof. Eudenice Palaruan. Over the years, he has worked with a number of choirs most notably the Ateneo de Manila College Glee Club and the Ateneo de Davao University Glee Club. Through the Kodaly Society of the Philippines, he was able receive opportunities to further study under several conductors and pedagogues from Hungary. 
As a singer Arjay was the featured Bass-Baritone soloist at the 2012 International Bamboo Organ Festival. He has also sang with the World Youth Choir from 2008 to 2011. Highlights of these stints were performances at the 2008 Olympics in China and the 2011 Nobel Peace Prize Ceremony in Norway. He is currently based in Baguio City as part of Musar Music Corporation where he heads the Voice Department and conducts the orchestra and the string ensemble. 
Arjay is also a poet and fictionist. 
 
Sessions Participated in as: